Ever wish you could unplug and reset your life? Ever wish for a relaxed but profound conversation with leaders and experts who can offer insight, understanding and advice in those areas of our lives where we all struggle, especially with the worries and discouragement of the past year?
You're not alone! We believe that many within our community have struggled with the effects of COVID: fear, isolation, insecurity, depression, financial stress and more; maybe you're one of them.
Hosted by Pastor Chris, this special series from the PC Speaking podcasts will give you the tools to recharge and reboot your spiritual walk, along with practical aspects of daily living.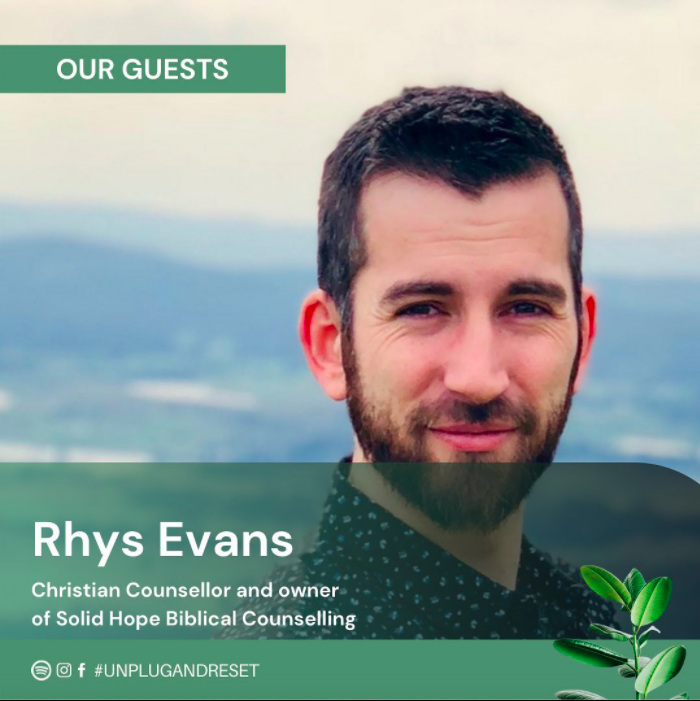 During today's podcast dealing with Spiritual Health & Wellbeing, Ps Chris talks with Rhys Evans, Christian Counsellor and owner of Solid Hope Biblical Counselling.
"Today, Rhys and I have a conversation about spiritual wellbeing from a Christian perspective." Ps Chris
Rhys Online: https://www.solidhopebc.com - Facebook
FIND THE PODCAST: SPOTIFY. PODBEAN
DISCUSSION POINTS:
In this podcast with Rhys Evans and Ps Chris discuss.....
Rhys's life experiences and current role as a Christian counsellor
The role and importance of Christian counselling
Spiritual health- what it is and isn't
The role and effect of social media in our lives
The importance of spiritual disciplines
The link between a nurturing church community and spiritual health
The importance of achieving and maintaining balance through our relationship in Christ
The role of prayer
And, in conclusion:
Reflecting on the unforeseen blessing of 2020- a year we weren't expecting
Looking to the future with a new perspective